Recent Articles:
Gears of War 4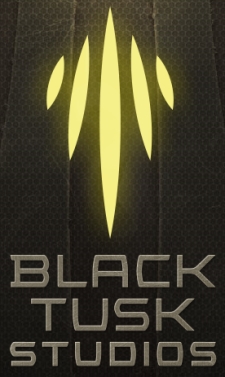 Development on Gears of War 4 (or whatever the next Gears of War game will be called) began when Microsoft purchased the rights to the franchise from Epic Games. But just how early in the development cycle is Black Tusk Studios? Studio Manager Rod Fergusson recorded the company's first Live Podcast to tell us about it.
According to Ferguson, development on Gears of War 4 is in the "concept/prototype stage." He further explained: "It's only been 100 days. I can't go into a lot of depth about a lot of things. This isn't going to be the place where I announce the name of the next game and all these sorts of things. Obviously it's going to take some time to get to a point where we can do some stuff like that."
One takeaway from Fergusson's first public address should be that Gears of War 4 likely won't appear at this year's E3 Expo in any capacity.
But he also sounded enthusiastic about the future of the franchise, saying that he's a fan of the game's universe, but that fun trumps lore established in books or comics: "I believe fun is greater than canon. That's not to say I'm going out of my way to destroy canon, but if I get to a situation that may invalidate a comic book or a book, I'm going to make that fun decision."
Part of this enthusiasm is due to the fact that most of the developers at Black Tusk have never developed a Gears game before. Fergusson is thrilled that they can bring a fresh eye to a franchise that is pretty set in its ways.
But the developer is also happy about Microsoft's commitment to Gears, especially the monetary one: "We're able to push a lot harder in a lot of bigger areas. The franchise can do a lot more now that Microsoft owns the IP; we can expand it's breadth and do a lot more with it."
Yesterday, Marcus Fenix and the rest of the Gears of War gang moved from Epic Games to Black Tusk Studios yesterday as Microsoft acquired the publishing rights to the long-running Xbox-exclusive series. But it's beginning to look like this acquisition will kill Black Tusk's in-development "AAAA" project, which was first revealed at last year's E3 Expo.
According to the official "XboxJobs" Twitter account, Black Tusk and Microsoft executives are currently determining if the project will continue:
@ChrisLikesDinos @blacktuskstudio has been working on an all original IP since its inception, we've just brought the GoW franchise (1/2)

— Xbox Jobs (@xboxjobs) January 27, 2014
@ChrisLikesDinos into our portfolio and have not yet determined the future of the new IP at this point. (2/2) (cc @blacktuskstudio)

— Xbox Jobs (@xboxjobs) January 27, 2014
Yesterday, Microsoft's Phil Spencer told reporters, "I wouldn't say things have been shelved," implying that development on Black Tusk's "AAAA" game would continue.
As I said yesterday, hopefully, the status of Black Tusk's future projects will be revealed soon.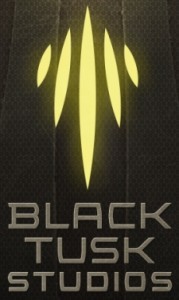 While the Gears of War franchise has always been exclusive to the Xbox 360, the rights to the series, as well as all development, were handled by Epic Games. Today, Microsoft has ensured that Marcus Fenix and the rest of the Gears grunts will remain exclusive to the Xbox platform as the publisher has purchased the rights to the Gears of War franchise from Epic. Terms of the deal were undisclosed, but Microsoft now owns all intellectual property rights to the franchise, the right to republish or remake any previous title in the series, all development assets, and the right to produce original Gears games in the future.
Just as 343 Industries took over for Bungie when they gave up their claim to the Halo series, Microsoft plans to place the Gears of War franchise in the hands of Black Tusk Studios, their studio in Vancouver. Black Tusk is currently working on an unnamed "AAAA" game that is not based on the trailer they showed during Microsoft's E3 2013 Press Conference. Phil Spencer, the Vice President of Microsoft Game Studios, referred to it as a "concept piece." Whatever form this "AAAA" game eventually takes, a new Gears game will likely be produced in parallel with it.
And what kind of Gears game does Black Tush have in mind? Microsoft wasn't ready to announce anything today, but Spencer told GamesIndustry International: "We're not announcing anything right now, but I think if you look at what we did with 343 and getting them up to speed for Halo 4, you can maybe anticipate some things that are similar to that. But it does give me confidence knowing that we've done this once with 343."
If you remember, 343 Industries famously produced Halo Anniversary as a practice run before development began on Halo 4. Spencer's words are a very strong hint that an Xbox One remake of one or more Gears games is currently in development.
Rod Fergusson, a producer on the first three Gears of War games, has been hired by Microsoft to oversee the franchise's future at Black Tusk. Hopefully, we'll learn more about that future soon.