All Articles:
God of War Collection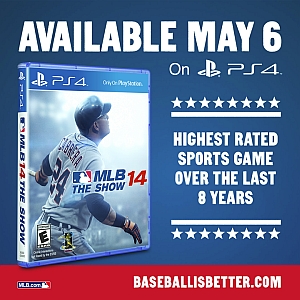 Gather all your friends, because its Sportsfriends time. The retro-inspired multiplayer game offers four unconventional twists on the standard sports game (including competitive pole vaulting, a Smash Bros./dodgeball mashup, and four-goal soccer) and pulls them all together in one awesome package for the PS3 and PS4. Speaking of sports, MLB 14: The Show has also been released for the PS4 and the acclaimed soccer management sim, Football Manager Classic 2014, is now available for the Vita.
The ancient sport of "killing lots of dudes" represents itself well in this week's PlayStation Store update as God of War Collection (a compilation of God of War and God of War II) is now available for the Vita (as a PS3/Vita Cross-Buy game) and action RPG Bound By Flame has been released for the PS3 and PS4. Are you not entertained?
Finally this week, the beloved PS2 RPG Shin Megami Tensei: Nocturne has been added to the PS2 Classics storefront.
More information on all of these titles (and a few additional new releases) can be found after the break. A complete rundown of this week's new game add-ons can be found at the PlayStation Blog. (more…)

This week's new release report once again focuses on games that have found new homes. Games like…
Borderlands 2. Gearbox's insane shooter is now available on the Vita thanks to the Borderlands 2 Vita Bundle. A standalone version of the Vita port will be available next week.
God of War Collection. The God of War and God of War II compilation has also been shrunk down to Vita size.
MLB 14: The Show. Sony's baseball simulation has made the next-generation leap to the PS4.
But there's still a trio of NEW new releases this week as well. Bound By Flame, a medieval action RPG from Spiders Studio will be released this week for the PC, PS3, PS4, and Xbox 360. It will be joined by Tesla Effect: A Tex Murphy Adventure, the first new Tex Murphy game in over 15 years, and Hakuoki: Stories of the Shinsengumi, a visual novel-style RPG for the PS3.
Naturally, a bunch of new games will be added to the PlayStation Store, Nintendo eShop, Xbox Live Store, and Steam throughout the week. We'll talk more about those games soon.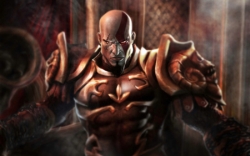 Sony is compiling the biggest hits of two of their most beloved characters for Vita owners this May.
The God of War Collection will be available on May 6 and it will bundle together Kratos' two PS2 outings: God of War and God of War II. The compilation will be priced at $29.99. And if you want, you can head over to the PlayStation Blog and watch as Sony Santa Monica's Cory Barlog loses his mind over the announcement.
Sony has also announced that The Sly Collection will be released for the Vita on May 27. It is currently without a price, but the collection will include all three of Sly's PS2 games: Sly Cooper and the Thievius Racconus, Sly 2: Band of Thieves, and Sly 3: Honor Among Thieves.
Cory Barlog had no comment on The Sly Collection.