All Articles:
Gran Turismo 5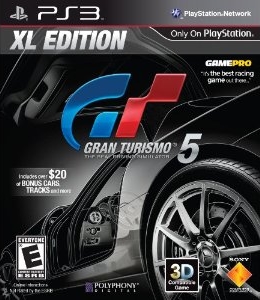 We continue our slow slog through a January that's almost completely devoid of new releases.
This week, the biggest new game available is actually a game that's over a year old. Gran Turismo 5 XL Edition is a super-sized version of the PS3 racing sim that includes the "new and improved features and functionality from all downloadable game updates through Spec 2.0 right on the disc." If you love racing sims and, for some reason, haven't purchased GT5 yet, then this is the version to get.
The only other new release available this week is Kids Learn Spelling and Grammar: A+ Edition, an educational cartridge for the DS.
Sigh. Maybe something interesting will come along next week…