All Articles:
Guitar Hero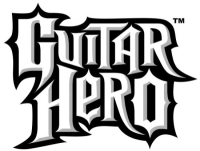 Well, this is awkward. Since cancelling the Guitar Hero franchise earlier this year and the intense flood of reactions thereof, Activision has had a lot of chances to reflect on just what went wrong with the music genre. Activision CEO Bobby Kotick told Forbes this week he saw the problem as a lack of "nourishment and care." However, he also hinted that the series is far from over.
"We said you know what, we need to regain our audience interest, and we really need to deliver inspired innovation," said Kotick. "We're going to go back to the studios and we're going to use new studios and reinvent Guitar Hero. And so that's what we're doing with it now."
So if you're a fan of where the series was and are looking forward to a glorious new era for Guitar Hero, keep your fingers crossed and stay tuned at Warp Zoned as we get more information.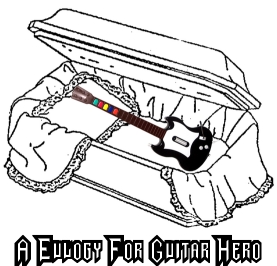 A wise man once said that it's far better to burn out than fade away. Apparently Activision agreed with the sentiment, as after a bit more than five years of rapid-fire releases, the company has shuttered the Guitar Hero franchise. Just 40 months ago the music gaming business was at its absolute peak – Guitar Hero III sold roughly 2.45 bazillion copies across a half-dozen platforms – but now the series is in complete shambles, what with the latest installment releasing with the authority of a farting ant. This legendary tumble from grace is no doubt why the company canceled the forthcoming Guitar Hero 7 and put the entire series on hold, perhaps permanently. Rather than harp on all that went wrong and led to its untimely demise, let's discuss what went right – and what the future may hold if Activision dares to bring the music back. (more…)
Posted in

DS, Features, Mobile, PS2, PS3, PSP, Top Story, Wii, Xbox 360
Tagged

Guitar Hero, Guitar Hero 5, Guitar Hero II, Guitar Hero III: Legends of Rock, Guitar Hero: Warriors of Rock, Guitar Hero: World Tour