All Articles:
Harry Potter For Kinect

This week's new releases will sneak up on us like a ghostly assassin in a steampunk setting. If that analogy seems oddly specific to you, might I point you towards Dishonored (PC, PS3, Xbox 360), a stealth game that has more than a few gamers giddy with anticipation.
Speaking of stealth, this week also sees the release of 2K's XCOM: Enemy Unknown (PC, PS3, Xbox 360) reboot. Developed by Firaxis, sneaking up on some aliens and giving them the "Welcome to Earth" treatment should be a hoot.
Also available this week is the dancefloor shenanigans of Just Dance 4 (PS3, Wii, Xbox 360) and a trio of Kinect adventures for the Xbox 360: Harry Potter For Kinect, Dragon Ball Z For Kinect, and Fable: The Journey. Maybe I'm just not seeing the big picture, but why would publishers release four of the biggest Kinect games of the Fall on the same day?
Finally, for those looking for a little handheld excitement, Atlus is bringing the action RPG Code of Princess to the 3DS.
Hit the jump for more of this week's new releases. (more…)
Posted in

3DS, News, PC, PS3, Vita, Wii, Xbox 360
Tagged

Code of Princess, Dishonored, Fable: The Journey, Harry Potter For Kinect, Just Dance 4, XCOM: Enemy Unknown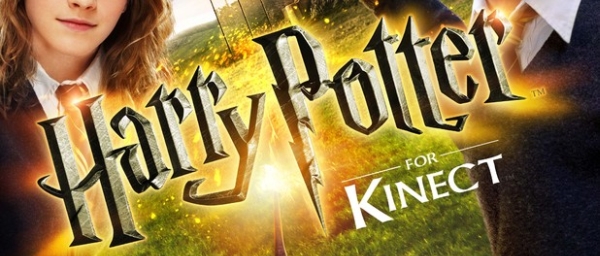 Not to be hindered by such obstacles as, oh, the entire series ending, the Harry Potter video game franchise will continue when Harry Potter For Kinect releases on October 9th. At first glance, this title may seem like just another licensed minigame rush job, with little appeal to anyone other than kids and diehard Potter fans. But much like the results of a fresh mixture of Polyjuice Potion, looks can be deceiving. (more…)
"I guess you guys aren't ready for that yet. But your kids are gonna love it."
Marty McFly's wise words from the finale of Back to the Future could easily apply to the latest crop of Kinect titles. Just look at Kinect Star Wars. Kids can't get enough of the Han Solo dancing and the Rancor stomping, but adult just shake their heads in disbelief. The same thing will likely happen this Fall when Harry Potter For Kinect (presumably a working title) is released exclusively for the Xbox 360 by Warner Bros. Interactive Enterainment.
Developed by Eurocom and based on the movie series, players will be able to fly a broomstick in a Quidditch match, duel other wizards, and battle Voldemort He Who Must Not Be Named with physical spellcasting maneuvers and the ability to call out spell names.
Harry Potter For Kinect will include a ton of playable characters such as Harry himself, Ron Weasley, Hermione Granger, and Dumbledore. Players can also use the Kinect facial scanning feature to add themselves to the story. A series of "competitive mini-games" and co-op gameplay rounds out the features available in Harry Potter For Kinect.
Oh yeah, your kids are gonna love it.