All Articles:
Harvest Moon: Seeds of Memories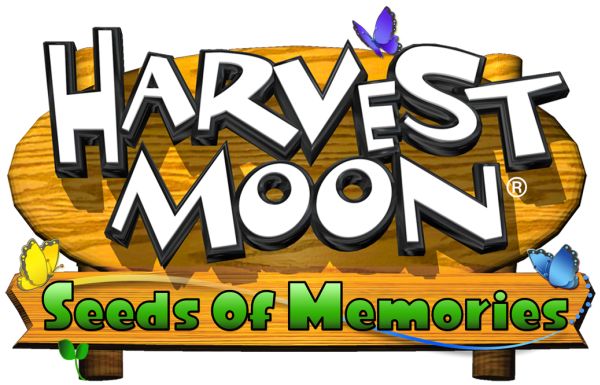 After Natsume and original Harvest Moon developer Marvelous parted ways in 2014, the publisher decided to continue the series in North America with the release of Harvest Moon: The Lost Valley. Yesterday, they announced their second new Harvest Moon since the split, Harvest Moon: Seeds of Memories. The game is in development for the Wii U, PC, and mobile devices, and will be available this Winter.
"From the farm to the town, we wanted Harvest Moon: Seeds of Memories to evoke the feeling of a classic Harvest Moon game with modern twists!" said Hiro Maekawa, President and CEO of Natsume. "We're also excited to finally bring the Harvest Moon series to the Nintendo Wii U, PC, and mobile platforms, where fans have definitely told us they want to see the series."
Harvest Moon: Seeds of Memories brings the franchise to several platforms where its never been before, but the gameplay will be inspired by some of the earliest entries in the series:
Go back to the roots of Harvest Moon in the latest installment of the series! Inspired by the old-school gameplay of the very first games, Harvest Moon: Seeds of Memories will bring players a sense of nostalgia, along with exciting gameplay twists.

Tasked with the job of revitalizing a farm, players will need to befriend the villagers in town to unlock the titular "Seeds of Memories"! Seeds can be unlocked in many ways, such as giving a villager their favorite item, catching a giant fish, or by raising their first cow. Players will need to be up to the challenge of collecting all of the Seeds of Memories!
If farm life's not your thing, players will also be able to cook, fish, forage, and mine, while also participating in contests and festivals. Players might even find that special someone among the bachelors and bachelorettes that live nearby.
We'll get our first look at Harvest Moon: Seeds of Memories during this year's E3 Expo, which opens in less than two weeks.