All Articles:
Hohokum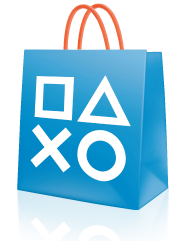 The real highlight of yesterday's PlayStation Store update was the "interactive teaser" for PT, but a few interesting games are now available as well…
Hohokum (PS3/PS4/Vita Cross-Buy) is this week's PS Store Play selection and it asks players to guide a "curious kite" through a colorful world.
Akiba's Trip: Undead & Undressed (PS3 and Vita) puts players in the middle of Tokyo's "Electric Town" to battle semi-naked vampires.
Surgeon Simulator: A&E Anniversary Edition (PS4) is a surgery simulation. Yay for accurate titles.
Risen 3: Titan Lords (PS3) brings the popular RPG series back to its medieval roots.
More information on all of these games (and a few other new releases) can be found after the break. And, as always, a rundown of this week's new game add-ons can be found at the PlayStation Blog. (more…)
Sony has announced that their annual indie games promotion, PlayStation Store Play, will begin next week with the release of Rogue Legacy. It will be followed by three more releases throughout the month of August: The Swapper (August 5), Hohokum (August 12), and CounterSpy (August 19). Best of all, every PS Store Play title is Cross-Buy, so all four games will be playable on the PS3, PS4, and Vita.
As in years past, purchasing multiple games will net you a rebate from Sony. If you buy two PS Store Play titles, you'll receive a code for a $3 credit in September. If you buy three titles, your credit will double to $6. And if you purchase all four games, you'll receive a $10 credit.
One final announcement… if you're a PlayStation Plus subscriber, you can pre-order any of the PS Store Play titles at a 20% discount. So go play!