All Articles:
Hydrophobia Prophecy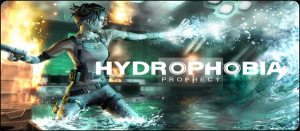 Did you pick up Uncharted 3: Drake's Deception today? If not, Sony has pushed another massive update onto the PlayStation Store and there's surely something you find interesting.
This week's big new release is Hydrophobia Prophecy, Dark Energy Digital's water-logged survival horror game. It's already made the rounds of the Xbox Live Arcade and Steam (in multiple different versions) and the "Prophecy" update is said to be the most complete version of the game yet. It's available to download for $9.99 or, if you're a PlayStation Plus subscriber, it's free. Good deal!
This week also marks the beginning of DC Universe Online's Free-To-Play stage. The MMO is now, you guessed it, free to download and play. However, paid expansions will still be released including today's "Fight For the Light" DLC pack.
Also available this week is Pinballistik, a pinball sim; Max & the Magic Marker: Gold Edition, an award-winning puzzle platformer; and a downloadable version of crossover fighting game Mortal Kombat vs DC Universe. Finally, a trio of new PS2 Classics were added to the store including space shooter Raiden III, half-vampire action game BloodRayne, and farming sim Harvest Moon: Save the Homeland.
PSP owners will be able to download one new game this week as well, a dungeon-crawling RPG from Atlus titled Fate: Extra. Apparently it's based on a somewhat popular visual novel/anime.
More details on all of this week's new releases and game add-ons can be found at the PlayStation.Blog.