All Articles:
HyperDimension Neptunia­ ReBirth 3: V Generation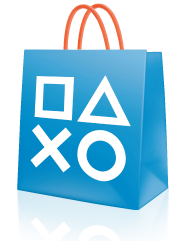 This week's PlayStation Store update is all about under-the-radar fighting games from Japan? Are you ready, because round one is about to begin…
Bandai Namco brought J-Stars Victory Vs+ to the PS4, PS3, and Vita. The crossover fighting game includes appearances from characters Dragon Ball Z, Naruto, One Piece, and many others in celebration of the 45th anniversary of Weekly Shonen Jump magazine.
Arc System Works has released another BlazBlue game, the first for the PS4. BlazBlue: Chronophantasma Extend is an updated version of the last game in the series and it's also available for the PS3.
Samurai Warriors Chronicles 3 isn't a one-on-one fighting game, but you do fight a lot of people in Koei Tecmo's latest addition to the series on the Vita.
Likewise with NIS America's HyperDimension Neptunia ReBirth 3: V Generation. There's no street fights in the Vita RPG, but players will be expected to battle foes as they continue to journey through this parody version of the game industry.
Finally this week, Jack Productions brought Quiplash to the PS4 and PS3 as a Cross-Buy title. This is a different kind of fighting game as players use words to answer simple prompts like "Something you'd be surprised to see a donkey do" or "The worst soup flavor: Cream of ____" in an attempt to sway the crowd with a clever line.
More information on all of these games (and a few additional new releases) can be found after the break. And a quick rundown of this week's new game add-ons and discounts can be found at the PlayStation Blog. (more…)

Idea Factory and Compile Heart continue to crank out their portable HyperDimension Neptunia­ remakes as the publisher and developer have confirmed that HyperDimension Neptunia­ ReBirth 3: V Generation will be released for the Vita this Summer. HyperDimension Neptunia­ ReBirth 3 is a portable remake of HyperDimension Neptunia Victory, a JPG that was originally released for the PS3 in 2013. According to Idea Factory, the remake includes "more story, more scenarios, and extra heapings of fourth-wall-breaking comedy!" A Japanese audio track will also be included for a more authentic experience.
So what are you getting yourself into with HyperDimension Neptunia­ ReBirth 3? Here's what the publisher had to say about their third RPG parody of the video game industry:
It's time to Nep-Nep like it's 1989. Neptune's been sucked into an alternate dimension of Gamindustri! In order for her to escape from this late '80s world, Neptune will have to collect enough shares to open up the path to her own dimension. Sounds easy enough – except a nefarious alliance called the Seven Sages wants to rid Gamindustri of all CPUs, including Neptune!

Forging cross-dimensional friendships, will Neptune be able to defeat the Seven Sages, save this alternate dimension and get back to her own, or will she be stuck in the 80s forever?
It's pretty sparse at the moment, but you can head over to the game's official website to have a gander at the first screenshots from HyperDimension Neptunia­ ReBirth 3: V Generation.