All Articles:
Hyperdimension Neptunia Victory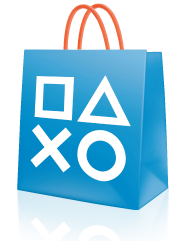 Here's your PlayStation Store update for today. We got some Painkiller: Hell & Damnation and some Hyperdimension Neptunia Victory on the PS3 as well as the Metal Gear Solid: VR Missions expansion in the PSone Classics section. Vita owners will even get a chance to play Ys: Memories of Celceta.
There's more information on all of this week's releases down below and a list of this week's new game add-ons at the PlayStation Blog…
PS3 Games
Hyperdimension Neptunia Victory ($39.99)
Join Neptune as she is thrust out of the peaceful Gamindustri she loves to be lazy in and finds herself in an alternate dimension—the Gamindustri of the 80′s! Fast-paced combat, several dozen dungeons to explore, and improved battle mechanics, oh my! Complete unique Challenges to boost stats, or call on Scouts to seek out new dungeons for you! Help Neptune get home in this over-the-top comedy RPG!
Painkiller: Hell & Damnation ($29.99)
Heaven's Hitman is back… With a Vengeance! Demonic powers are manifesting, fighting over the fates of imprisoned souls caught in Purgatory. Once again, Daniel Garner, the Curse of Darkness and the Toy of Light, has to fight his way past hordes of demons. Can he stop the powerful creatures that stand in his way?
Saint Seiya: Brave Soldiers ($59.99)
The ultimate Saint Seiya fighting game! Battle your way through 3 famous Chapters (Sanctuary, Poseidon and Hades) with over 50 playable fighters. Discover the most complete Saints experience with character customization, new battle systems and 3 online modes to fight against players all over the world. Save Athena, Save the World!
Super Motherload ($14.99)
Set on Mars in an alternate Cold-War era, Super Motherload is a 1 to 4-player couch co-op digging adventure with branching storyline choices, a fully voiced cast of Soviet and American characters, and a procedurally-generated world that changes each time you play. (Includes PS4 Version Download)
PS3 – PSone Classics
Metal Gear Solid: VR Missions ($5.99)
Metal Gear Solid is one of the most successful, and maybe one of the best, PlayStation games ever. These virtual reality missions expand on the training of the special forces unit your character in MGS came from.
Oddworld: Abe Boxx ($9.99)
Hey, remember that quirky demo that came with your original PlayStation®, something about an alien escaping a factory? Did you never get the chance to finish that tough-as-nails game or its sequel? Now's your chance to play Oddworld: Abe's Oddysee and continue the story in Oddworld: Abe's Exoddus.
Run, jump and possess your way across seven levels of legendary platforming action in the first Oddworld game, freeing 99 of your fellow Mudokons. Then join Abe again in taking down SoulStorm Brewery across eight even bigger levels, and free another 300 Mudokons from a life of gruelling "employment".
PS Vita Games
Ys: Memories of Celceta ($39.99)
World-famous adventurer Adol Christin awakens in the land of Celceta, remembering only his own name. Eager to unravel the mystery of his past and the cause of his predicament, he sets off to map the uncharted wilderness that claimed his memories in this latest action RPG offering from Nihon Falcom. Join Adol as he traverses the largest overworld in the series with many new friends at his side!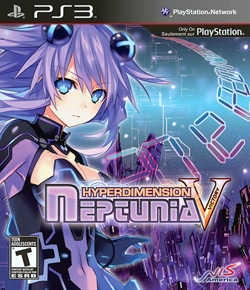 You're gonna have to wait a little longer for Hyperdimension Neptunia Victory, that is if you were waiting at all. The third installment in the wacky PS3 RPG series has been delayed in North America.
Hyperdimension Neptunia Victory was originally expected to be released on March 12, however, NIS America has recently stated the game will be released on March 21 instead. Most of our friends across the pond in Europe will get the game as expected on March 15. However, UK gamers will have to wait until March 22.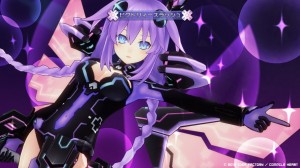 If you ever wanted to take the crazy Hyperdimension Neptunia trip into the 80s, now is your chance! Hyperdimension Neptunia Victory – known in Japan as Neptunia V – will be coming to America in spring of 2013.
Neptune will be back, but this time, she gets sent to the 80s version of Gamindustri. And guess what… there are lots of costume options! I know, you're shocked.
NIS America will also be making a Neptunia iPhone app, which will allow you to do some pretty wacky stuff, like take pictures with Neptunia and Noire, as well as use them as an alarm clock. Oh, NISA! You're adorable. Check out the game's website for more info.
[Source: Siliconera]