All Articles:
Infinity Blade: Dungeons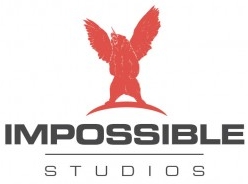 After the closure of 38 Studios, the developers at Big Huge Games reached out to Epic Games in a last-ditch effort to save their team from suffering the same fate. Today, Epic has officially announced the creation of Impossible Studios, the new home for the team formerly known as Big Huge Games.
"We were so glad we could help keep this great team together, and we're lucky to have them," said Epic Games President Dr. Michael Capps. "At the time, I said that finding a full team of superstars was 'impossible' and apparently the name stuck! Pairing the imagination and experience of Impossible with Epic's technology, IP and resources makes for a business greater than the sum of its parts."
Impossible's first task (hopefully, not an impossible one) will be Infinity Blade: Dungeons, a new entry in the popular action RPG series.
Infinity Blade: Dungeons will be released for the iOS later this year. But first, it'll make it's public debut at Dragon*Con in Atlanta on August 31 during a panel hosted by Lead Designer Ian Frazier and author Brandon Sanderson.