All Articles:
Insanely Twisted Shadow Planet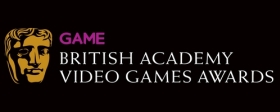 The British Academy of Film and Television Arts handed out the 2012 BAFTA Video Game Awards in merry old England last night. And like most other award shows this year, Portal 2 came away with "Best Game" honors. Valve's teleporting sequel also won the "Design" and Story" awards.
Other big winners include Batman: Arkham City (winner of the the "Action" award and a "Performer" award for Mark Hamill's role as The Joker), LittleBigPlanet 2 (which took home the "Family" and "Game Innovation" awards), and Battlefield 3 (which won the "Online – Multiplayer" and "Audio Achievement" awards). Battlefield 3 was also selected by fans as the winner of this year's GAME Award, which is sponsored by the British retailer. But with all their financial troubles, this might be the last GAME Award ever awarded.
Hit the jump for the complete list of winners. (more…)