All Articles:
J-Stars Victory Vs+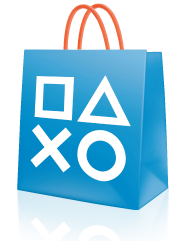 This week's PlayStation Store update is all about under-the-radar fighting games from Japan? Are you ready, because round one is about to begin…
Bandai Namco brought J-Stars Victory Vs+ to the PS4, PS3, and Vita. The crossover fighting game includes appearances from characters Dragon Ball Z, Naruto, One Piece, and many others in celebration of the 45th anniversary of Weekly Shonen Jump magazine.
Arc System Works has released another BlazBlue game, the first for the PS4. BlazBlue: Chronophantasma Extend is an updated version of the last game in the series and it's also available for the PS3.
Samurai Warriors Chronicles 3 isn't a one-on-one fighting game, but you do fight a lot of people in Koei Tecmo's latest addition to the series on the Vita.
Likewise with NIS America's HyperDimension Neptunia ReBirth 3: V Generation. There's no street fights in the Vita RPG, but players will be expected to battle foes as they continue to journey through this parody version of the game industry.
Finally this week, Jack Productions brought Quiplash to the PS4 and PS3 as a Cross-Buy title. This is a different kind of fighting game as players use words to answer simple prompts like "Something you'd be surprised to see a donkey do" or "The worst soup flavor: Cream of ____" in an attempt to sway the crowd with a clever line.
More information on all of these games (and a few additional new releases) can be found after the break. And a quick rundown of this week's new game add-ons and discounts can be found at the PlayStation Blog. (more…)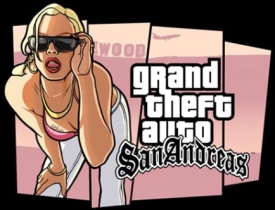 Remember a year ago when Rockstar inexplicably added an Xbox 360 edition of Grand Theft Auto: San Andreas to the Xbox Games Store to celebrate its tenth anniversary? Now the publisher has decided to inexplicably publish a retail disc version… and it's coming out this week! It's been a slow Summer season, so sure, why not?
Also available this week are a trio of Japanese imports…
J-Stars Victory Vs+ (PS3, PS4), a crossover fighting game that features characters from Dragon Ball Z, Naruto, One Piece, and more.
BlazBlue: Chronophantasma Extend (PS3, PS4, Xbox One), the latest update to the popular fighting game (and first on current-generation consoles) from Arc System Works.
HyperDimension Neptunia ReBirth 3: V Generation (Vita), a handheld port of Idea Factory's third JRPG parody of the video game industry.
If none of these games interests you, remember that the PlayStation Store, Xbox Games Store, and Nintendo eShop will receive a few new titles this week as well.
Bandai Namco has announced that J-Stars Victory Vs+, a crossover fighter featuring characters from Dragon Ball Z, Naruto, and One Piece will make its way to North America next Summer.
Based on the popular Shonen Jump manga magazine, J-Stars Victory Vs+ is a two-versus-two fighting game that will be released for the PS3, PS4, and Vita. According to Bandai Namco's Tumblr page, the North American version will include a brand new Arcade Mode.