All Articles:
Jackbox Party Pack 4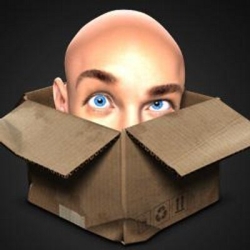 Jackbox Games has announced (via their official website) that The Jackbox Party Pack 4 is in development and will be released this Fall.
The developer didn't say what platforms The Jackbox Party Pack 4 will be available on, but the third game in the series debuted on the PC, PS4, Xbox One, and Amazon Fire in 2016, and a Nintendo Switch port for The Jackbox Party Pack 3 launched less than two weeks ago. I think it's easy to assume the fourquel will make a repeat appearance on all five platforms.
However, one thing we do know is that Jackbox Party Pack 4 will include "Fibbage 3," a new version of the developer's less-than-truthful trivia game:
If you've played the prequels, you'll know the joy of fooling your friends with your clever lies, while hunting for the real answers to ridiculous trivia questions. And if you haven't, there's plenty of time! The new one won't be out for months!

Especially eagle-eyed fans might notice that there are 10 choices in that screenshot, rather than the traditional max of nine. That's because this time around, the audience gets to join the fun by voting on their own decoy lies, and guessing the truth along with the players. Now, fooling the audience can really boost your score, so make sure to get as many gullible people as possible to join!
Jackbox Games will reveal more details about Jackbox Party Pack 4 as its release date gets closer.