All Articles:
Jay and Silent Bob: Chronic Blunt Punch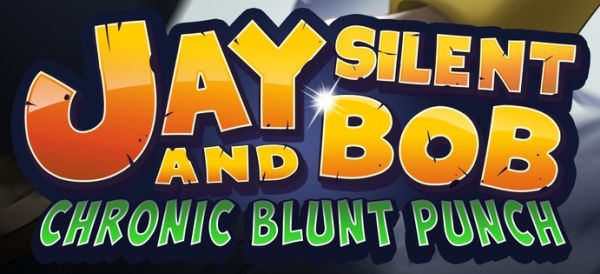 Here's some good news for fans of Kevin Smith… side-scrolling brawler Jay and Silent Bob: Chronic Blunt Punch has reached its funding goal on Fig. With a little over two days remaining, backers and investors have pledged more than $400,000 towards its development.
If you've been keeping tabs on the campaign, you might have seen that the berserkers at Interabang Entertainment have plans to add several other View Askewniverse characteds to the game. First, Brian O'Halloran and Jeff Anderson have been called in to voice Dante (who isn't even supposed to be here today) and Randal from Clerks once again. Also, the developer also revealed that Cock Knocker (who was originally played by Mark Hamill in Jay and Silent Bob Strike Back) will appear in Chronic Blunt Punch as a playable character.
With the crowdfunding campaign complete, Interabang Entertainment hopes to release Jay and Silent Bob: Chronic Blunt Punch for the PC, PS4, and Xbox One in February 2018.
Snootchie bootchies… Kevin Smith is making a video game! The Clerks director has teamed up with Interabang Entertainment to develop Jay and Silent Bob: Chronic Blunt Punch, a 2.5D beat 'em up about a cursed mall. With an art style inspired by Clerks: The Animated Series, Chronic Blunt Punch might just be the Askewniverse game adaptation we've been waiting for:
Jay and Silent Bob's customers are gone and they're on a mission to find out why. Their search soon leads them to the sparkling new mega-mall which is almost a city unto itself complete with apartments, restaurants, hospitals, and schools. On the surface, the mall seems a Utopia. But as our heroes soon discover once a would-be patron of this paradise enters they find they can't make their way out. Before long the power of the place mesmerizes them and they no longer remember their lives before becoming permanent citizens of The Galleria. Who's responsible for this diabolical labyrinth?! What do they want?! Will Jay and Silent Bob ever find the Orange Julius?! Only time will tell…
Interabang has launched a crowdfunding campaign for Chronic Blunt Punch through Fig, and the developer is seeking $400,000 by March 31. Like Fig's previous crowdfunding success story, Pyschonauts 2, prospective backers will be able to pledge money through a variety of reward tiers or invest in the final product and receive some of the profit back further down the line. As of this writing, the campaign has amassed $25,000 in pledges and investments.
In addition to "voicing" Silent Bob, Smith will serve as a consultant on the game to ensure it captures his signature vulgar streak. He'll be joined in the recording booth by his hetero life mate, Jason Mewes, who will provide Jay's unmistakable voice. Players will be able to team-up in a two-player co-op mode and they'll also be able to use their words to drive the story in new directions with the Convo Combo Combat mechanic. According to Interabang, the mechanic "changes the dynamics of enemy showdowns through cutting insults combined with an intricate facial animation system that bonds dynamic fighting with timed phrase matching."
If Jay and Silent Bob: Chronic Blunt Punch reaches its crowdfunding goal, the plan is to release it for the PC, PS4, and Xbox One in February 2018.