All Articles:
Joe Danger: Special Edition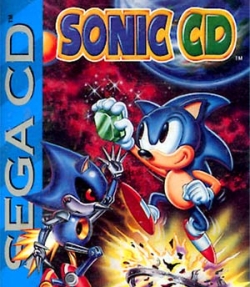 Sonic CD, considered by many to be the last great game in the Sonic the Hedgehog series, is now available to download from the Xbox Live Arcade. Best of all, it's been priced at 400 Microsoft Points ($5), which is a great deal for a great game.
Also available this week is Joe Danger: Special Edition, which carries a slightly higher price of 1200 MS Points ($15). Joe Danger lives up to his name as "the world's most determined stuntman" by doing his best Evel Knievel impression. That includes jumping over buses and shark-filled tanks (although I think that was Captain Lance Murdock). But the most amazing thing about Joe Danger is that it was partially funded by Sony. Talk about your dangerous deeds!
More information on both games can be found after the break. (more…)