All Articles:
Joe Montana Football 16

The machinations of video game marketers absolutely baffle me. Obviously, "video game marketing" is an incredibly broad term that encompasses hundreds of different campaigns a year, all run by different people, and all carried out with different expectations. Whipsawing between a seemingly neverending series of hype events and viral campaigns has started to make my head spin. Following hashtags and decoding secret messages has become de rigueur if you want to come up with all the latest game news. Last week, three publishers launched three very different viral campaigns that made me long for the days of the simple press release/trailer combo platter. But maybe they aren't to blame, as video game marketing has been growing increasingly insane for years now. (more…)
Posted in

3DS, Mobile, Opinions, PC, PS3, PS4, Top Story, Vita, Wii U, Xbox 360, Xbox One
Tagged

Call of Duty: Black Ops III, Deus Ex: Mankind Divided, Friday the 13th, Joe Montana Football 16, Lego Dimensions, Star Wars: Battlefront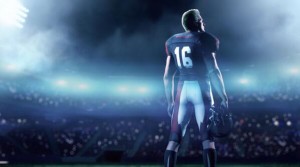 Joe Montana is still the only person talking about Joe Montana Football 16, but the game is looking more and more likely by the day. First announced in July, Montana followed that up with a tweet showcasing a few seconds of a Montana 16 motion capture session in October. Yesterday, Montana came back to Twitter to confirm that the game will use Unreal Engine 4, which definitely challenges the conventional thinking that this is just a mobile game:
It just got Unreal @unrealengine #joemontanafootball16 pic.twitter.com/yt0WivWFmO

— Joseph Montana (@JoeMontana) March 17, 2015
EA Sports' exclusivity contract currently prevents any company from creating an NFL-licensed game for the PC or consoles. However, others have tried to take on the football juggernaut using retired (2K's All-Pro Football 2K8) or fictional players (Midway's Blitz: The League II and NaturalMotion's Backbreaker). Perhaps Joe Montana Football 16 will be the one to finally be a hit with fans. Hopefully, we'll find out soon.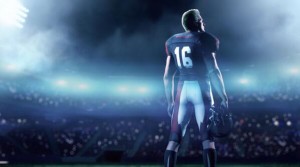 Joe Montana teased on Twitter that Joe Montana Football 16 is coming. The Tweet was simple – just the image to your right, and the hashtags #youvewaitedlongenough and #joemontanafootball16.
Replies to the Twitter post went from excited to incredulous, with some speculating that Montana was referencing a 49ers Flag Football game that was held over the weekend. But most are hoping that it was a pre-announcement of a sequel to the Sega Genesis favorite. Sega relinquished the trademark to Joe Montana Football more than 20 years ago, so if it is in development, who knows where it's going to come from or what platform it will appear on.
Hopefully we'll get more information soon, because as Montana said, we've waited long enough.