All Articles:
John Daly's ProStroke Golf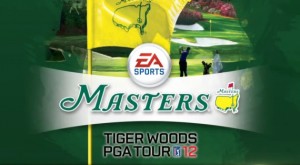 If you have a fetish for green jackets, you might want to check out the demo for Tiger Woods PGA Tour 12: The Masters, coming March 8 to Xbox Live and the PlayStation Network.
The demo includes "Play Now," where you play as Tiger on the last hole on the last day of the tournament, at the Augusta National's par-4 18th hole. "Road to the Master's" mode lets you play five holes, at the new TPC San Antonio Oaks course, appearing for the first time in the series. As EA likes to do with their demos nowadays, you can already start earning XP for the full game by sharing the demo with your friends, and completing the five holes allows you to bypass the EA Sports Amateur Tour and go straight to the National Tour. In addition to San Antonio Oaks, the demo showcases a couple other new features for the game, including the voice talent of Masters announcer Jim Nantz and True View mode, where you swing in first person, much like last year's definitive John Daly's ProStroke Golf.
It'll be interesting to see if EA can top ProStroke's highly immersive combination of first-person gameplay and PlayStation Move. Tiger Woods PGA Tour 12: The Masters will be available March 29 for Wii, Xbox 360, and PlayStation 3, with full PlayStation Move support.
Oh, and my right arm's just a little longer than my left…