All Articles:
Kholat

Assassins, terrorists, and a snowy void of death and despair highlight this week's chipper PlayStation Store update.
Agent 47 goes back to work this week in IO Interactive's brand new entry in the Hitman franchise. But the game, simply known as Hitman (PS4), will be delivered quite differently than your typical AAA title. Publisher Square Enix plans to release the game in chunks throughout the year and players will be able to kick back with the Intro Pack (a pair of missions, Contracts Mode, Escalation Mode, and other content) beginning March 11. New content for Hitman should arrive monthly.
Also available this week is Tom Clancy's The Division (PS4), a multiplayer shooter in the Destiny vein that takes place in the aftermath of a terrorist attack on New York City. Players will search the city's famous streets and avenues looking for the perpetrators of a smallpox outbreak, while also avoiding rioters and other players bent on causing havoc.
A trio of smaller titles that will surely appeal to players of all persuasions are also now available to download through the PlayStation Store. Kholat (PS4) is a first-person survival/exploration game where players will attempt to investigate the supernatural origins of the Dyatlov Pass Incident. PS4 owners are also be able to download Assault Android Cactus, a colorful twin-stick shooter starring an adorable squad of androids. Finally, Rise of the Kasai is a well-liked PS2 brawler that and the latest PS2-On-PS4 game from Sony.
More information on all of these games can be found after the break. And a complete rundown of this week's new game add-ons and discounts can be found at the PlayStation Blog. (more…)
IMGN.PRO has announced that their scary survival horror game, Kholat, will be released for the PS4 on March 8. Originally released for the PC last year, Kholat takes place in Russia, and explores the aftermath of the infamous "Dyatlov Pass Incident."
Kholat is based on the true story of a group of college students who went hiking on Kholat Syakhl (Russian for "Dead Mountain") in 1959 and disappeared. Several weeks later, their horribly mangled and dismembered bodies were discovered by a search party, but the cause of death remains unknown to this day. The game picks up more than 50 years later as players take control of another hiker attempting to find out exactly what happened to his comrades.
IMGN.PRO is currently offering a 57% discount for Kholat on Steam to mark this week's 57th anniversary of the Dyatlov Pass Incident.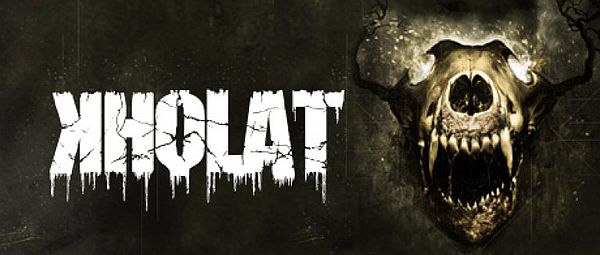 I don't normally play horror games as it's not really a genre I enjoy. But horror games from Russian and former Soviet bloc countries are a different story. There's something about their style that shows they really understand fear. I cannot quite explain the draw, but I really like their ability to create an atmosphere where the surroundings and my mind are working equally hard to scare me. And when I heard that Kholat was from that part of the world, I knew I wanted to give it a try. (more…)