All Articles:
Killzone: Mercenary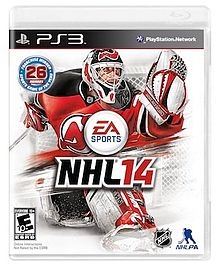 There's hockey, puppets, crossovers, alien wars, and ancient RPGs in this week's PlayStation Store update. For those who couldn't crack the code, I'm referring to…
NHL 14, EA Sports' latest hockey simulation.
Puppeteer, a new game from Sony Japan Studio that takes place in a magical puppet theatre (and, as far as I know, there aren't even any evil puppets).
Street Fighter X Tekken, the only crossover between these two fighting franchises for the forseeable future.
Killzone: Mercenary, which brings the franchise's alien war to the Vita for the first time this week.
And finally, Dragon Fantasy Book II is a PS3/Vita Cross-Buy title that brings back a few memories of the 16-bit RPG age.
There's more releases after the break and complete rundown of this week's new game add-ons is available at the PlayStation Blog. (more…)