All Articles:
Kingdom Hearts Re:Coded

Do you love RPGs? If you said yes, then you'll definitely want to head to your favorite retailer this week.
On the DS, Square Enix plans to release the latest entry in the Kingdom Hearts series, Kingdom Hearts Re:Coded. And over on the PS3, Sony's MMORPG DC Universe Online will cross over into stores (its coming to the PC as well).
Also available this week is Venetica (PS3, Xbox 360), an RPG where the Grim Reaper's daughter hunts down a necromancer. And finally, there's Prinny 2, the latest Disgaea spin-off from Atlus.
If RPGs aren't your thing, Capcom will be releasing the latest game from the Phoenix Wright team, Ghost Trick: Phantom Detective on the DS
The full list of the rest of this week's new releases can be found below. (more…)
Posted in

DS, News, PC, PS3, PSP, Wii, Xbox 360
Tagged

DC Universe Online, Ghost Trick: Phantom Detective, Kingdom Hearts Re:Coded, Prinny 2, Venetica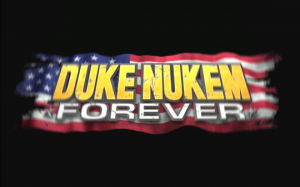 Electronic Gaming Monthly's February issue exists to let fans of Duke Nukem Forever know that more information is coming in late January or early February. What's with the gaming industry making announcements about when they're going to be making more announcements? In the meantime, you can satiate your lust with an interview with Gearbox's Randy Pitchford. He also mentions that the developer's other game, Aliens: Colonial Marines, probably won't be released this year.
Oh yeah, and in other news, Red Dead Redemption was EGM's GOTY. And they gave Kingdom Hearts Re:Coded a 5.0. Ouch. More details at NeoGAF.