All Articles:
Kirby: Mass Attack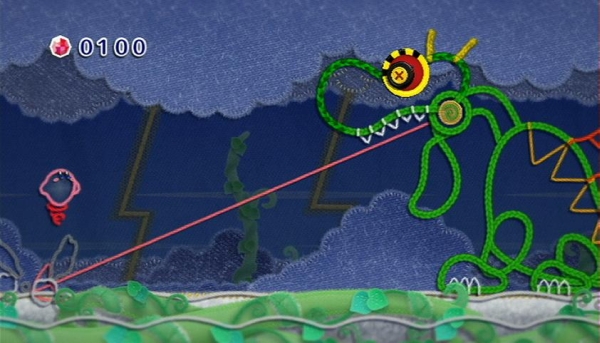 Kirby is sucking up the entire Nintendo eShop this week with the launch of three classic Kirby games and a free demo for Kirby: Planet Robobot.
Let's start on the Wii U, where Kirby's Epic Yarn is now available to download. Kirby's Epic Yarn was originally released for the Wii in 2010 and was Nintendo's first attempt at creating a game entirely out of yarn and cloth. Wii U owners will also have the chance to download Kirby: Mass Attack this week, which was originally released for the DS in 2010. In Mass Attack, players will gather together a mob of Kirbys to solve the game's many puzzles.
Over on the 3DS, Kirby fans will travel even further back in time if they download Kirby's Dream Course this week. Originally released for the Super NES all the way back in 1995, Kirby's Dream Course is the closest thing we'll probably ever get to a Kirby golf game.
More information on all of these games (and a few other non-Kirby new releases) can be found after the break. (more…)

Are you ready to finish the fight with the Locust and the Lambent? I hope so because Microsoft and Epic Games plan to release Gears of War 3 in three different configurations this week: a standard edition, a Limited Edition and a $150 Epic Edition. A Gears of War 3 Xbox 360 console bundle is also on the schedule.
Atlus is making a different hugely anticipated game available this week with Shin Megami Tensei Persona 2: Innocent Sin for the PSP. Innocent Sin was originally released on the PSone in Japan, but has never made it to America until now.
Rounding out this week's big releases is a pair of DS games: the crazy platforming of Kirby: Mass Attack and and monster-raising of Dragon Quest Monsters: Joker 2.
Check out the full list of the rest of this week's new releases after the break. (more…)
Announced in Japan earlier this year, Nintendo has used the E3 Expo to confirm the North American release of two new Kirby games.
The imaginatively titled Kirby Wii is a side-scroller where Kirby gains special powers based on the item he's holding. You can get a good look at the variety of these powers in the trailer above. Kirby Wii will be released for the Wii (surprising I know) this Fall.
Kirby: Mass Attack will be coming to the DS on September 19 and it takes a different tack for a Kirby side-scroller. Kirby has been dropped into some kind of world where everything is huge and the only way he can save the day is to gather up a gang of Kirbies to fight off the giant monsters. That's right, in this game a gang of torch-wielding Kirbies will swarm a big monster and then eat him to death. Don't believe me? Check out the trailer after the break. (more…)