All Articles:
Kirby & the Amazing Mirror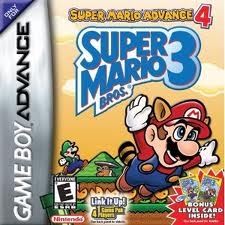 The Nintendo faithful have two more games to add to the list of Nintendo Ambassador freebies. It has been revealed that Super Mario Advance 4: Super Mario Bros. 3 and Kirby & the Amazing Mirror will be joining the list of GBA games included in this program, bringing the confirmed number of games to seven.
Early adopters who have purchased a 3DS, or plan to purchase one before the price drop on August 12, will receive 20 free downloadable games (10 NES games and 10 GBA games). This leaves three more GBA games and five more NES games to be confirmed before the NES titles become available for download on September 1. The GBA games will all be released before the end of 2011.
The current list of Virtual Console games confirmed to be part of the 3DS Ambassador program can be found after the break. (more…)