All Articles:
Kirby's Dream Collection

The pinkest, puffiest, suckiest, and blowiest gaming icon is finally celebrating his 20th birthday. Kirby's Dream Collection brings together the first six games in the series, from the classic Game Boy titles up to Kirby 64. Kirby is one of gaming's most recognizable icons – and he's a platforming character from the company that's arguably the king of platformers. Have the Kirby games withstood the test of time? And is this a fitting celebration for the powerhouse of pink? (more…)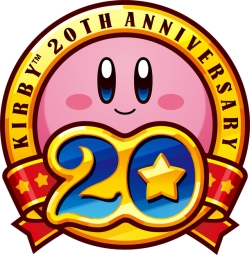 The Kirby Anniversary Collection, known as Kirby's Dream Collection in North America, will be released in Japan next month. Six classic Kirby games (the first six games in the series, actually) will be included in the package along with a soundtrack CD and a special anniversary booklet. It's likely that the American lineup will remain the same, but as always, these things are subject to change.
Ready? The contents of compilation include:
Kirby's Dream Land (Game Boy)
Kirby's Adventure (NES)
Kirby's Dream Land 2 (Game Boy)
Kirby Super Star (Super NES)
Kirby's Dream Land 3 (Super NES)
Kirby 64: The Crystal Shards (Nintendo 64)
Kirby's Dream Collection will be available for the Wii in North America in September.
[Source: Siliconera]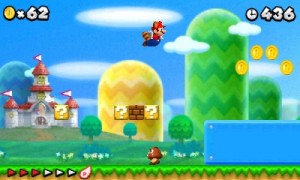 Nintendo has been teasing a new sidescrolling Mario game for the 3DS for more than a year now, and this morning the company finally revealed New Super Mario Bros. 2. The game will be available this August and it'll bring Mario, Luigi, and the popular Super Leaf with it.
Also announced this morning is a Kirby Anniversary Collection for the Wii. The game (which is currently untitled) will contain "a variety of previously released, fan-favorite Kirby games." No release date was revealed, but Nintendo did say it would be available later this year.
"A new Mario game and a big Kirby celebration will help make 2012 an especially great year for Nintendo fans," said Scott Moffitt, Nintendo of America's Executive Vice President of Sales & Marketing. "Whether they're playing at home on Wii or using Nintendo 3DS to have fun on the go, players can look forward to experiencing some of our biggest franchises in exciting ways."
The first four screenshots from New Super Mario Bros. 2 can be found after the break. (more…)