All Articles:
Knack

Do you want to get your hands on the PlayStation 4? Will you be in San Diego next week for Comic-Con 2013? Well then, you'll get your chance! Sony plans to let the public demo three different PS4 games (DriveClub, Knack, and Octodad: Dadliest Catch) at this year's Comic-Con convention. Playable demos of some of this Fall's biggest PS3 and Vita games will also be available at the PlayStation booth (#301):
PlayStation Vita Games
Batman: Arkham Origins Blackgate
Dragon's Crown
Killzone Mercenary
Spelunky
Tearaway
The Walking Dead
PlayStation 3 Games
Batman: Arkham Origins
Beyond: Two Souls
Diablo III
Gran Turismo 6
Puppeteer
This year's San Diego Comic-Con begins on Thursday, July 18 and runs through Sunday, July 21.
Knack was one of the most visually interesting games unveiled during last night's PlayStation 4 reveal (it's cartoony look certainly helped). The game is being directed by Mark Cerny, video game royalty who has had a hand in games starring Crash Bandicoot, Jak and Daxter, and Ratchet & Clank. So it's safe to say the man knows his way around a platformer.
In fact, the man said it himself, "I'm hoping that we can make something that excites those that played the classic games back in the day, as well as something that attracts new fans to the genre."
In Knack, a tiny robot uses the ability to change his size and shape, by absorbing or discarding scads of other tiny robots, to battle an army of goblins. It's in development at Sony Japan Studio and may or may not be a PS4 launch title.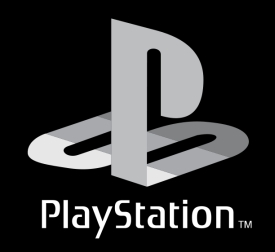 Sony has revealed the first game for the PlayStation 4 during their "Meeting 2013" presentation.
Knack will be directed by Mark Cerny, who is a veteran of the Crash Bandicoot series, among others. The game is in development at Sony Japan Studio and features a cartoony war between humans and orcs. The humans believe they can turn the tide with Knack, a tiny robot that can suck up smaller robots to become something much larger.
Knack, like the PlayStation 4, has no release date yet.