All Articles:
Law & Order: Legacies

There's been a murder in the offices of adventure game specialists Telltale Games. Don't worry, all the developers are fine. But their episodic adaptation of Law & Order: LA is dead. In fact, Law & Order: LA is so dead that Lennie Briscoe was heard making one of his trademark quips about its demise from beyond the grave.
Speaking of Lennie Briscoe… he'll be making an appearance in Telltale's new "Law & Order" game, Law & Order: Legacies. Legacies brings together an all-star lineup of detectives and DAs to investigate a case that spans from 1999 (Briscoe's heyday) all the way up to 2011. Besides Briscoe (Jerry Orbach), players will be able to play as Rey Curtis (Benjamin Bratt), Olivia Benson (Mariska Hargitay), Mike Logan (Chris Noth), Anita Van Buren (S. Epatha Merkerson), Adam Schiff (Steven Hill), Abbie Carmichael (Angie Harmon), Michael Cutter (Linus Roache) and Jack McCoy (Sam Waterston).
Law & Order: Legacies will be released in seven episodes with the first two episodes available to download from the iTunes App Store on December 22. Additional episodes and a PC/Mac release will follow in 2012.
You can check out a behind-the-scenes look at Law & Order: Legacies after the break. Doink-Doink! (more…)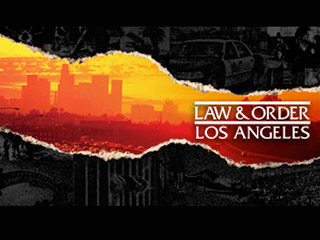 In the video game industry, the best film and TV crossovers are developed by an elite team known as Telltale Games.
These are their stories.
That's right. Hot off of Back to the Future: The Game and the incoming Jurassic Park: The Game, arguably the best studio for the job is handling NBC's legendary crime and courtroom drama.
"Law & Order: LA fits very well with the style of episodic entertainment experiences Telltale has been building since our very first days," said Dan Connors, CEO and co-founder of Telltale Games. "The talents and skills that we've been building at Telltale are ideally suited for the structure and storytelling approach of televised procedurals like 'Law & Order.'"
Each episode will focus on criminal investigations with a strong focus on interrogation, as well as the tension that can flare up in the courtroom. According to Telltale, the first episode will debut sometime this year and will be available for PCs, Macs, consoles, mobiles, and tablets. You can visit the official site for more information at LawAndOrderLAGames.com.