All Articles:
Lego Star Wars III: The Clone Wars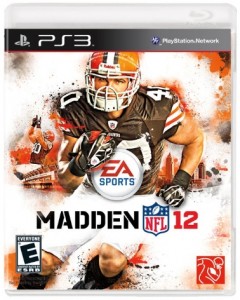 Boom! After taking the month of August off thanks to the NFL lockout, the debut of Madden NFL 12 has reclaimed its rightful spot at the top of The NPD Groups's monthly rankings.
The football sim was joined at the top of the charts by other big new releases: Gears of War 3 chainsawed the second spot and Deep Silver's Dead Island landed at #3 (behold the power of hype, folks). EA Sports claimed the rest of the top five with FIFA Soccer 12 at #4 and NHL 12 a spot below. Resistance 3 at #7 and Warhammer 40,000: Space Marine at #10 round out the bevy of new releases on this NPD list.
Holdovers from previous months include Deus Ex: Human Revolution (#6), Lego Star Wars III: The Clone Wars (#8) and Call of Duty: Black Ops (#9).
The complete top ten can be found after the break. (more…)
Posted in

3DS, DS, News, PC, PS2, PS3, PSP, Wii, Xbox 360
Tagged

Call of Duty: Black Ops, Dead Island, Deus Ex: Human Revolution, FIFA Soccer 12, Gears of War 3, Lego Star Wars III: The Clone Wars, Madden NFL 12, NHL 12, NPD, Resistance 3, Warhammer 40000: Space Marine