All Articles:
Lightning Returns: Final Fantasy XIII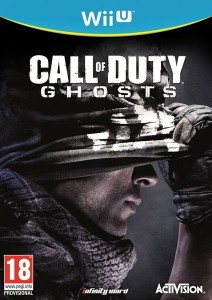 Call of Duty: Ghosts was the best-selling game of the month in November, December, and January. Today, the NPD Group released their list of the best-selling games in February and, once again, Ghosts has taken the top spot. Ghosts has had an impressive run, but I have a strong feeling that major new releases like TitanFall and Dark Souls II will prevent Infinity Ward's military shooter from winning one for the thumb next month.
Amongst new releases, the game adaptation of The Lego Movie and a trio of games from Square Enix (the Thief reboot, Lightning Returns: Final Fantasy XIII, and Bravely Default) all broke into the top ten. Amazingly, the boxed version of Minecraft: Xbox 360 Edition is still hanging on at #9.
The battle of the next-generation consoles continues to be almost a wash as the PS4 slightly squeaked ahead of the Xbox One in February. According to Microsoft, 258,000 Xbox One systems were sold during the month with the NPD Group reporting that Sony sold 10% more PS4 systems. Due to the Xbox One's premium price tag, it technically brought in more sales dollars in February. As I said, the whole thing is almost a wash.
A complete look at last month's top ten best-selling games can be found after the break. (more…)