All Articles:
Liight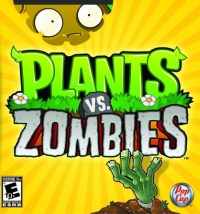 PopCap Games has seemingly released Plants vs Zombies for every platform under the sun, but they found one they missed as the publisher has added the game to the DSiWare Shop today.
If the eternal struggle between brain-eaters and begonias doesn't interest you, this week's DSiWare update also includes Rabi Laby, a platformer where a woman and her pet rabbit venture to a magical land; and 5-In-1 Mahjong, a portable mahjong game.
The lone WiiWare release this week is Liight, a puzzle game that combines music and colors.
More information on all of these titles can be found after the break. (more…)