All Articles:
LocoCycle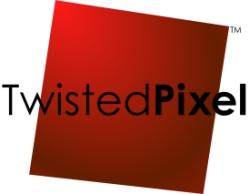 Love is in the air, ladies and gentlemen. And if you are an Xbox Live Arcade connoisseur, that means the love between a sentient motorcycle out and her bewildered mechanic. I refer, of course, to Twisted Pixel's LocoCycle. LocoCycle didn't have the warmest reception when it was first released during the Xbox One's launch, but the game will get a second chance now that Xbox 360 owners have a chance to download it:
Newly self-aware, I.R.I.S. the martial-arts wielding assassin motorcycle, has begun a cross-continent escape to freedom. I.R.I.S.'s only ally is her engineer Pablo, who gets conscripted into the quest after his pant leg gets caught in her chassis. Hunted by the psychopathic motorcycle S.P.I.K.E. and a multinational weapons cartel, I.R.I.S. and Pablo face long odds, but they are riding for 'Murica and freedom – so how can they lose?
LocoCycle has been priced at $9.99 on the XBLA. And in the spirit of second chances, Microsoft has also permanently slashed the price of the Xbox One edition. Previously priced at $14.99, the next-gen version of LocoCycle is also now available to download for $9.99.