All Articles:
Lovers in a Dangerous Spacetime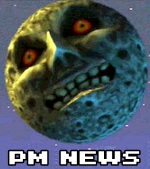 It's another big week for the Nintendo Switch… because dozens of new titles (and a few new 3DS games) are now available to download through the Nintendo eShop.
Later this week, EA Sports will bring their soccer simulation FIFA 18 to the Switch on September 29. But beginning today, Sidebar's "Golf RPG," Golf Story, will tee off on the Switch eShop. It'll be joined by monochromatic shooter Inversus Deluxe, picture puzzler Picross S, and co-op spaceship manager Lovers in a Dangerous Spacetime (on October 3).
Over on the 3DS, Nintendo fans will be able Yo-Kai Watch 2: Psychic Specters on September 29 and Culdcept Revolt on October 3.
You can learn more about this week's additions to the Nintendo eShop after the break. (more…)