All Articles:
Lumines: Elecronic Symphony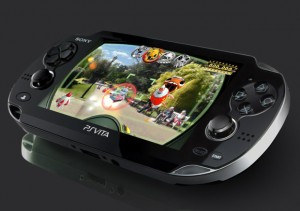 With the Vita First Edition Bundle now available in stores, Sony has flooded the PlayStation Network with games and content for the handheld system.
A total of sixteen Vita games are now available for your playing pleasure including Uncharted: Golden Abyss, Lumines: Elecronic Symphony, Wipeout 2048, and many, many more. PlayStation Store exlcusives Escape Plan and Super Stardust Delta are also now available to download.
But don't think Sony has forgotten the PS3 (or PSP) just because the Vita is vying for your affection. A Move-compatible version of The House of The Dead III and Worms: Ultimate Mayhem can be had for your PS3 while Hakuoki: Demon of The Fleeting Blossom is available for the PSP.
And let's not forget that demos for Mass Effect 3 and Binary Domain can be downloaded today as well.
Wow. You can check out all the games available in this week's update after the break and for a full list of all of this week's new game add-ons, I refer you to the PlayStation Blog. (more…)