All Articles:
Mad Riders

It's Wednesday and three new games have been added to the Xbox Live Arcade today. The lone new title this week is Mad Riders, an off-road racer from Dead Island developer Techland. It's been priced at 800 Microsoft Points ($10) and promises 45 "stunning" tracks:
Mad Riders is an adrenaline-fueled off-road arcade racing game, that will let you perform amazing aerial stunts and race on over 45 stunning tracks from all over the world, at breathtaking speeds.
Also available this week are two Sega collections from the Genesis era: the Golden Axe Collection and the Streets of Rage Collection. Both compilations also carry a price of 800 Microsoft Points ($10) each.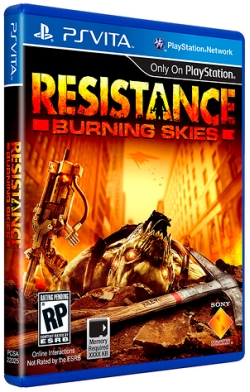 Sony has performed their weekly update on the PlayStation Store and added a pair of new Vita games, a pair of new PSN games, and a pair of new full PS3 games.
This week's Vita update features Sony's new FPS for the handheld, Resistance: Burning Skies. Also available is a chess simulator, Pure Chess.
And speaking of Pure Chess, the game is also available on the PSN. Both versions include PS3/Vita cross-platform play, but sadly, each version of the game is a separate download. So if you want it on both the PSN and the Vita, you'll have to buy it twice. If you'd prefer something a little less cerebral in your PSN downloads, also new is the off-road racer Mad Riders.
On the PS3 Full Game front, Sony has added Assassin's Creed: Revelations and Rayman Origins to the store this week.
Finally, there's more Rayman in the PS2 Classics section as Rayman Arena has also been added as well as a Vita demo of Gravity Rush.
Hit the jump for a complete rundown on all of these titles, and head over to the PlayStation Blog for a look at this week's new game add-ons. (more…)