All Articles:
Mafia II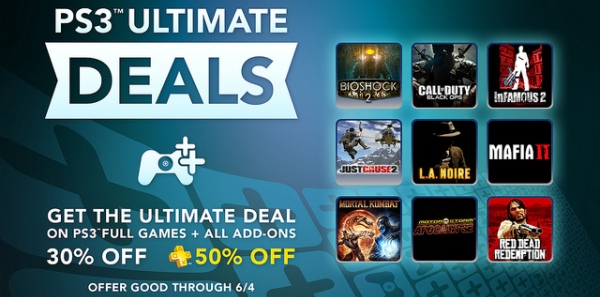 Sony has added a new featured section to their PS3 Full Games store: Ultimate Editions!
Each Ultimate Edition is comprised of the original game and any available downloadable content, ensuring that gamers who use the PSN always have the complete game. To celebrate their new offering, Sony is running a weeklong sale on all nine Ultimate Editions. From now until June 4, all the Ultimate Editions will be 30% off with PS Plus subscribers getting a 50% discount.
Hit the jump to view the full list of PS3 Ultimate Editions. (more…)

2K Games has announced that Mafia II has become a "made man" and is now available as a "Director's Cut" on the PS3 (as part of the "Greatest Hits" line) and Xbox 360 (as part of the "Platinum Hits" line). The re-release, which will retail for a wallet friendly $29.99, should be available in select stores now and will be more widely available in April. As a bonus, the Mafia II "Director's Cut" now includes all of the game's previously released downloadable content.
With the "Director's Cut" version, Xbox 360 players will be able to play the "Betrayal of Jimmy" expansion for the first time. It'll be joined by the further downloadable adventures "Jimmy's Vendetta" and "Joe's Adventure." A quartet of style packs will round out the bonus content in the re-release.
The Mafia II "Director's Cut" will also be available for the PC "in the coming months."