All Articles:
MAG

Zipper Interactive, the development team behind the SOCOM franchise, MAG, and the recent Vita release Unit 13, has announced their closure via Twitter:
After 17 years it's time to head off into the sunset. A sincere thank you to all our fans for everything you've done for us. Farewell.
Zipper's parent company, Sony Computer Entertainment, responded to the closure with a statement to Game Informer:
The closure is a result of a normal cycle of resource re-alignment within SCE WWS. Zipper has completed all work associated with its most recent project, Unit 13 for PlayStation Vita. Zipper titles MAG, SOCOM 4 and Unit 13 will continue to be supported, including the new Daily Challenges in Unit 13.
Best of luck to the former Zipper employees, a team as talented as they were will catch on somewhere, if they haven't already.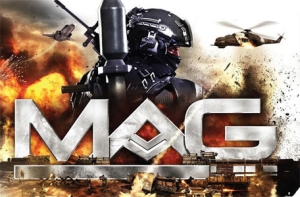 When MAG was first announced at E3 2008, it immediately became one of my most-watched games. I was delighted at PAX Prime 2009 to play it with some of the guys at Zipper Interactive at a PlayStation Blog meetup, and redeemed the beta vouchers from the expo as soon as I could. Participating in nearly all of the betas, I was extremely excited to take it home launch day and sink my teeth into everything the final product had to offer. A year later I only touch the game every now and then, and this is as much the community's fault as it is Zipper's. MAG was an incredibly ambitious project which really nailed all the key areas it needed to hit, but in many ways that same ambition led to the problems responsible for its diminished player base. The game is an interesting example of innovation as well as the shortcomings of a good idea, and we're looking back at these issues in the inaugural edition of The G-Spot. (more…)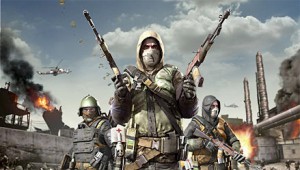 Zipper Interactive's innovative First Person Shooter is reaching its first birthday and we're all invited to the party. Starting tomorrow, January 26th, through January 30th, MAG will be hosting 256% in-game queue and "Happy Hour" bonuses, and both Domination and Acquisition game modes will have faction-neutral maps, meaning that the defenders on those maps will not necessarily be the local faction. Also in the community spirit, Zippers QA team will be online from 10am-5pm Pacific Time for a "Play Live with Zipper" event when it all kicks off tomorrow, January 26th.
MAG received positive reviews, boasting incredible map design, deep customization, and having achieved a 256-player game that actually works. The problem is mainstream shooter fans were turned away by the overall lack of visual polish in graphics and animation. The ones who stayed were never given instructions on how to utilize the command structure, and the game rarely played out how it was supposed to, as squad leaders who knew what they were doing were a rare commodity. The game is a mixed bag with only a small dedicated community left. You can expect our thoughts on MAG one year later in the coming days here at Warp Zoned.