All Articles:
Mario Kart DS

It's a Mario Kart kind of day in the latest Nintendo Download. First, one of the best games to ever grace the franchise, Mario Kart DS, is now available to download through the Wii U eShop. Also available today is the free 200cc update for Mario Kart 8.
In addition to adding an entirely new race class to the game, Nintendo has added the game's second downloadable expansion, the Animal Crossing X Mario Kart 8 DLC Pack, to the Wii U eShop as well. Available on its own for $7.99, or as part of a two-pack for $11.99, the second DLC Pack adds three new racers and eight new tracks to the game.
In other DLC news, Mewtwo will be available to download in Super Smash Bros. For Wii U and Super Smash Bros. For 3DS on Tuesday, April 28. The popular Pokemon character can be yours in a single version of Smash Bros. for $3.99 or in both for just a buck more.
To keep the spotlight shining on their new DLC offerings, only two additional games were added to the eShop today. Cube Creator 3D is a Minecraft-like game for the 3DS while Suspension Railroad Simulator is a suspension railroad simulation.
More information on all of these games can be found after the break. (more…)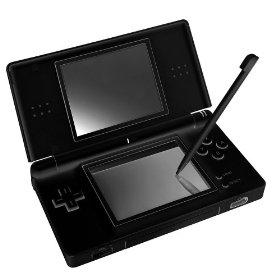 The Nintendo DS Lite is getting a price cut down to $99.99, making it ridiculously affordable. If there are any people left on this planet without a DS – aside from Jack Tretton – they should seriously consider this the best time to hop in with both feet. All five of the people without a DS already, that is.
On top of that, Nintendo will also be changing the packaging of six of the Mario games that "represent some of the best-selling fan-favorite Nintendo DS games of all time." The games will now come in red packaging, making them easy to identify. Those six games are:
Mario & Luigi: Bowser's Inside Story
Mario Kart DS
Mario Party DS
Mario vs. Donkey Kong: Mini-Land Mayhem!
New Super Mario Bros.
Super Mario 64 DS
No word on whether or not the red packaging will also come with a price drop as well. As for me, well, I've got a DS… and a DS Lite… and a DSi… errr, and a 3DS. But if there was any way I could get this beauty for $99.99, I would do it in a heartbeat.