Recent Articles:
Mario Kart Wii U
Do you get car sick? If so, you might want to skip the topsy-turvy shenanigans of Mario Kart 8's E3 2013 trailer. But if you're cool with driving up walls and flinging red shells while hanging upside down, this one is definitely for you.
Mario Kart 8 will be released for the Wii U in Spring 2014.

Nintendo is sticking with their numeric naming scheme for the Mario Kart franchise as the next game in the series will be known as Mario Kart 8. Scheduled for release on the Wii U in Spring 2014, Mario Kart 8 combines some of the best features from the last two games in the series to create something totally new.
There's gliders and underwater karts from Mario Kart 7, along with bikes from Mario Kart Wii. But mixed in with these vehicles is a new kind of transportation: the hovercar. The hovercar is able to drive up walls and upside down and it looks really cool doing it. The frantic madness of your typical Mario Kart race looks even wilder when racers can drive anywhere on the track.
Yeah, it's wild.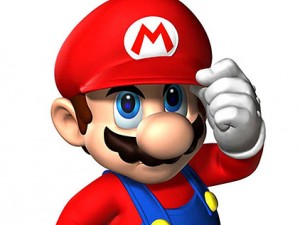 Nintendo's latest Nintendo Direct presentation has just come to a close and company President Satoru Iwata made a ton of exciting. But none is more exciting (or least surprising) than the news that a "New 3D Mario Action Game" and Mario Kart Wii U are in development for the Wii U. Both games will make their debut at this year's E3 Expo where they'll be available in playable form.
No release dates were announced, but with playable E3 demos on the horizon, it can't be long now.