All Articles:
Mario vs. Donkey Kong: Mini-Land Mayhem!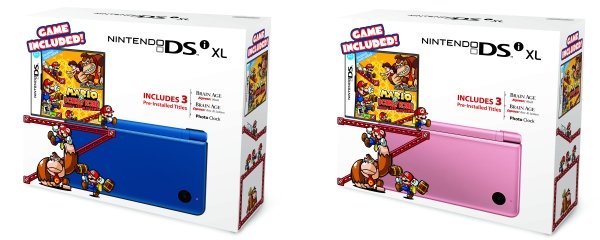 While the 3DS will be the hot handheld this holiday season (for those of us not holding off until the Slide Pad is integrated into a 3DS2), Nintendo is still pushing the DSi XL. In fact, they've announced two new colors for the jumbo-sized portable: Metallic Rose and Midnight Blue.
As you can see from the box art above, both bundles will include a copy of Mario vs. Donkey Kong: Mini-Land Mayhem!, as well as a trio of pre-installed titles: Brain Age Express Math, Brain Age Express Arts & Letters, and Photo Clock.
The bundles will be available on November 6 at a price of $169.99 apiece.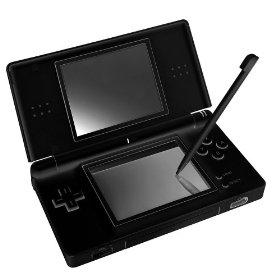 The Nintendo DS Lite is getting a price cut down to $99.99, making it ridiculously affordable. If there are any people left on this planet without a DS – aside from Jack Tretton – they should seriously consider this the best time to hop in with both feet. All five of the people without a DS already, that is.
On top of that, Nintendo will also be changing the packaging of six of the Mario games that "represent some of the best-selling fan-favorite Nintendo DS games of all time." The games will now come in red packaging, making them easy to identify. Those six games are:
Mario & Luigi: Bowser's Inside Story
Mario Kart DS
Mario Party DS
Mario vs. Donkey Kong: Mini-Land Mayhem!
New Super Mario Bros.
Super Mario 64 DS
No word on whether or not the red packaging will also come with a price drop as well. As for me, well, I've got a DS… and a DS Lite… and a DSi… errr, and a 3DS. But if there was any way I could get this beauty for $99.99, I would do it in a heartbeat.