All Articles:
Massive Chalice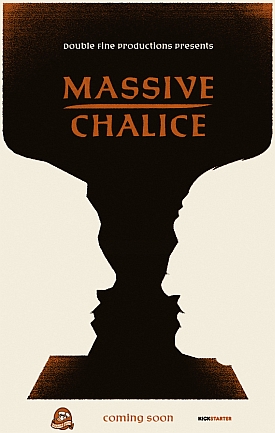 Microsoft has announced that Double Fine's Massive Chalice is now available to download for the Xbox One through the Xbox Games Store. If you're wondering why Massive Chalice would be released on a Monday, it's because the game will also be available as a free download all this month through Microsoft's Games With Gold promotion. If you're not an Xbox Live Gold subscriber, Massive Chalice can be purchased for $19.99.
A war lasting multiple centuries hangs over Massive Chalice like a shroud. As the "Immortal Ruler of the Nation," players will arrange marriages to create heirs who will have to fight an enemy known only as "The Cadence."
More details about this rather insane-sounding tactical strategy RPG can be found after the break. (more…)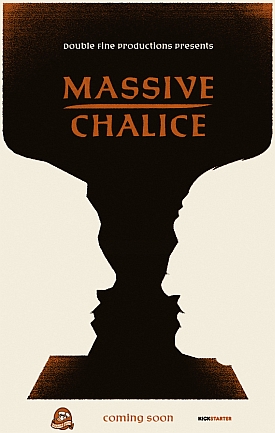 Like it or loathe it, big companies are now turning to crowdfunding in order to push games from inception to reality. But some are old pros, like San Francisco-based Double Fine Productions, who has succeeded in a fully-funded Kickstarter campaign for the second time.
Last year, the company launched a campaign for the Double Fine Adventure (now known as Broken Age), asking for funding so they would not have to deal with meddling middle men. They were seeking $400,000, but managed to get almost ten times that amount, finishing with $3,336,371.
But Double Fine is also looking to the future and a new project. Known as Massive Chalice, the game will take its inspiration from tactical strategy classics such as X-COM and Fire Emblem, as well as a healthy dose of Game of Thrones in terms of story and style. It will feature customisable heroes, who you will set to defend your kingdom. As years pass by, you will have to choose whether to keep your best heroes on in battle, or retire them to teach a new generation of young and eager warriors.
Despite the turn-based strategy game having a target of nearly double the previous Kickstarter campaign, Double Fine has managed to reach their goal of $725,000 with 21 days to spare. At the time of this writing it was sitting comfortably at $827,186 and steadily rising. No doubt Double Fine will be hoping to repeat their initial success and reach the millions before the campaign concludes.