All Articles:
MDK 2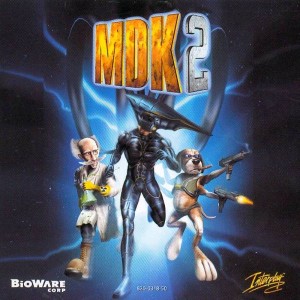 One of the greatest action games of all-time, MDK 2, will be blasting its way onto the Wii Shop Channel today. More than a simple Virtual Console re-release, the game has been rebuilt for the Wii and Interplay has released the game as a full WiiWare title.
The DSiWare Shop will receive a trio of new games today, but none as cool as MDK 2. They include Mighty Milky Way, a puzzler from WayForward; GO Series: Tower of Deus, a dark and atmospheric 2D platformer; and Whack-A-Friend, a whack-a-mole game that uses the faces of your friends.
More information on all of these games can be found after the break. (more…)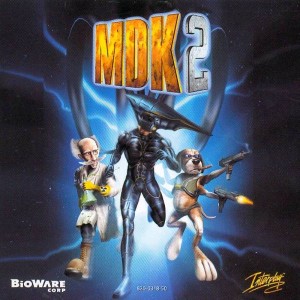 A gem from the Interplay vaults and one of Bioware's earlier works will be joining the WiiWare library soon. While the PC will be getting an HD version, MDK 2 has been remade for Nintendo's console with a little motion control thrown in. It will land digitally on May 9 for 1000 Wii Points ($10). Play as Kurt Hectic, Dr. Hawkings, and their six-legged dog Max as they fight to save the universe.
You can watch a fantastic trailer for the game on its official page at Nintendo.com.