All Articles:
Metal Gear Solid: Peace Walker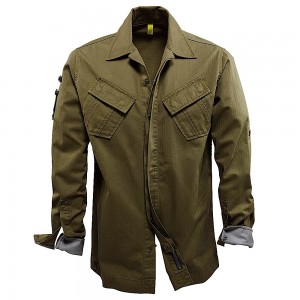 Metal Gear Solid: Peace Walker was easily one of the best games of last year, and to commemorate such a classy game comes a classy clothing line for men starting next week. Konami and musterbrand LLC will be launching the first complete Metal Gear Solid clothing line on April 11, with quarterly updates surrounding "special events" throughout the year.
Peace Walker must have done pretty well for Konami, with Careen Yapp, VP of Acquisitions and Franchise Development, stating "the mass success and support for our latest Metal Gear Solid hit has allowed us to expand beyond what we've done in the past with the series, and we are very much looking forward to offering this new line to a global community of fans."
I personally want to know what these "special events" are going to be. Kojima stated the results from working on Peace Walker will lead to the development of an NGP/PS3 cross-platform title. Peace Walker 2, perhaps?

Beginning with the Spike TV Video Game Awards in early December and culminating with last night's BAFTA Games Awards, the 2010-2011 "video game awards season" has come to a close. And after four months of awards, acceptance speeches and arguments, we have a clearer picture of what really were the best games of the year.
The snobbier segments of the game community love to decry the Spike TV Video Game Awards as an embarrassment and not representative of the feelings of "real" gamers. Typically, the show's world premiere trailers overshadow the actual awards themselves. But the event is spearheaded by Geoff Keighley of GameTrailers TV and the winners are voted on by a well-respected contingent of game journalists, so I guess it could be worse.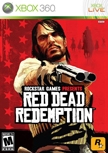 That said, this year's Spike TV Video Game Awards "Game of the Year" was awarded to Rockstar's epic western Red Dead Redemption. Keighley and company spread the love as the remaining major awards all went to other games: "Best PC Game" StarCraft II: Wings of Liberty; "Best PS3 Game" God of War III; "Best Wii Game" Super Mario Galaxy 2; "Best Xbox 360 Game" Halo: Reach; "Best Handheld Game" God of War: Ghost of Sparta; and "Best Downloadable Game" Costume Quest.
If Spike TV's annual awards attempt to reach the mainstream, Time Magazine's top ten is the polar opposite, reaching into corners of the gaming world that are often ignored. This year's selections are no different, including Alan Wake being awarded the #1 spot with iOS phenomenon Angry Birds at #2. The rest of the list was pretty typical, but the lack of Alan Wake's spiritual twin, Heavy Rain, was the baffling part. Also, Limbo received its first love of the year-end awards with a sixth-place selection. (more…)