All Articles:
Metal Gear Solid: Rising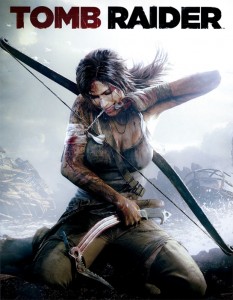 Welcome to this week's PlayStation Store as Sony has once again flooded their digital marketplace with a wide variety of new games.
This week's three biggest PS3 releases, Tomb Raider, MLB 13: The Show, and Atelier Ayesha: The Alchemist of Dusk, were all released today as digital downloads as well. MLB 13: The Show is also available for the Vita and Tomb Raider is being sold in a special "Digital Edition" that includes bonus DLC content and a free Quantum Conundrum download. Metal Gear Rising: Revengeance, Platinum's swordfightin' new entry in the Metal Gear saga is also available in the PS3 Full Games section today.
The wild platformer Bit.Trip Presents Runner 2: Future Legend of Rhythm Alien and the match-3 puzzler Germinator have been added to the PSN Games section along with the "1985-1 Pack" for the Capcom Arcade Cabinet. Germinator is available in two other packages including a separate Vita download and as a PS3/Vita bundle.
Finally, Rockstar has added two more PS2 Classics to the store, Midnight Club and Midnight Club II.
Find out more about this week's new releases after the break and visit the PlayStation Blog for a complete list of this week's new game add-ons. (more…)