All Articles:
Metal Slug
Nintendo Switch fans already know the console can be docked to a television or taken anywhere for a completely portable experience. But this week's Nintendo Download is taking it somewhere new… slithering along the ground.
That's because Snake Pass, developed by Sumo Digital, which is now available to download from the Nintendo eShop. Switch owners will need to "think like a snake" as they solve environmental puzzles by slithering through long grass, coiling around bamboo, or climbing out of trouble. Switch owners will also have the chance to download Metal Slug, the first game in SNK's side-scrolling shooter franchise, this week.
Finally this week, Captain Olimar and his Pikmin will explore more alien worlds in the Wii U re-release of the Wii re-release of Pikmin 2.
You can learn more about all of this week's new additions to the Nintendo eShop after the break. (more…)
A quartet of new games are now available to download through the Xbox Games Store for the Xbox One.
Fans of SNK and the NeoGeo might be interested in Metal Slug, the first entry in the company's famed side-scrolling shooter franchise; and Nam-1975, an overhead shooter that takes place in the waning days of the war.
Eekeemoo: Splinters of the Dark Shard is also available to download today… it's a third-person adventure game where players "solve puzzles, complete tasks, and battle monsters." And finally, Bloons TD 5 is a tower defense game that's now available for the Xbox One after previous stops on the PC, iOS, and Android.
More information on these titles can be found after the break. (more…)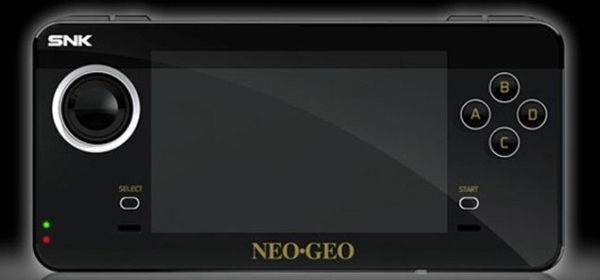 This isn't your momma's NeoGeo Pocket.
North American video game distributor Tommo and European console maker Blaze today announced plans to release a limited edition NeoGeo handheld console sometime in the Spring of this year, following the 20th anniversary of the NeoGeo AES.
The "NeoGeo X", as it will be called, will come with 20 officially licensed NeoGeo titles, including classics like Metal Slug, The King of Fighters '94, and Fatal Fury. It will also feature an SD card expansion slot, a 3.5″ LCD screen, A/V output, internal speakers, and a headphone socket.
Jason Cooper, Founder of Blaze, hopes to "Re-ignite the excitement many of us felt twenty one years ago, in a more affordable manner, to a much wider audience."
Visit NeoGeoX.com to register your interest in the handheld ahead of its Spring release. And start saving, rumors peg the UK price of the system at £500 (almost $800, or roughly the same price as a PS3, Xbox 360, Wii, 3DS, and Vita combined).
Hit the jump for a complete list of the included games. (more…)