All Articles:
Metro 2035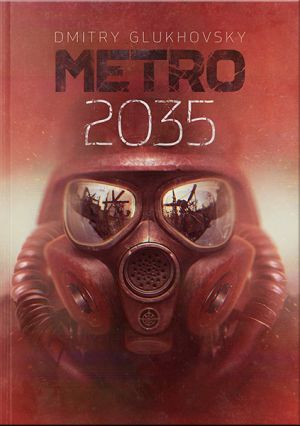 Yesterday, a timeline on the official website Dmitry Glukhovsky's Metro trilogy revealed that a new game set after the events of the third novel, Metro 2035, would be released in 2017. Today, publisher Deep Silver confirmed that "The Next Metro Video Game" is in the works, but it won't be released next year.
In a statement to Destructoid, a Deep Silver spokesman said:
"As the exclusive rights holder to video games set in the Metro 2033 universe, Deep Silver has ambitious plans for the hugely successful Metro series. But just to manage our fans' expectations — releasing the next Metro game in 2017 is not one of them. When we have more news to share, we will. Thank you for your patience."
The timeline on Metro2035.com has been amended to reflect this new state of affairs with a question mark next to the release date for the upcoming Metro game.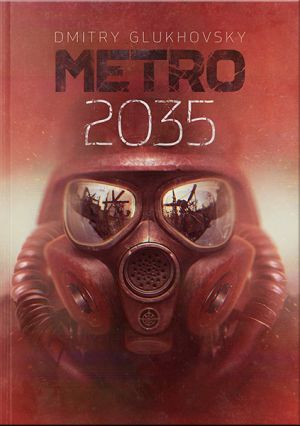 The final novel in Dmitry Glukhovsky's Metro trilogy, Metro 2035, will be published in English for the first time on December 10. Naturally, that means another Metro video game is also on the way.
A timeline available on the novel's official website includes an entry for "The Next Metro Video Game," along with a release date of sometime in 2017. We don't know which platforms it'll land on yet, but the game is expected to build on the events of the third novel and eventually lead to "an era of great discoveries":
Metro 2035
The final part of the trilogy takes us back to Artyom and his struggle to get the people back to the above world they once ruled. This is a standalone story that can be read independently from the previous books and games — yet for those who have been following Artyom from the very beginning, Metro 2035 crowns the saga in its own way. Characters of all the books and games meet here, their destinies intertwine, and everything you knew about the world of Metro is turned upside down…

The Next Metro Video Game
It all adds up to something. Where the books end their story, the game will pick it up. An era of great discoveries lies ahead…
Deep Silver, the publisher of Metro 2033 and Metro: Last Light, declined to comment about the possibility of a new Metro game next year after they were contacted by Destructoid.