All Articles:
Middle-Earth: Shadow of War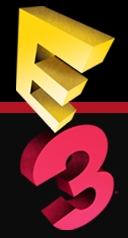 The full lineup of panels for Geoff Keighley's inaugural E3 Coliseum has been announced, and it looks like the series will give fans a closer look at God of War 4, Assassin's Creed 2017, Insomniac's Spider-Man, and several other upcoming titles. Keighley will also offer a showcase to a few games yet-to-be-announced from Bethesda Softworks, Square Enix, and Epic Games.
If you won't be attending this year's E3 Expo, you'll have plenty of opportunities to tune in as most E3 Coliseum panels will be broadcast through Facebook Live, Twitch, Mixer, and YouTube.
You can find the complete E3 Coliseum schedule after the break. (more…)