All Articles:
Mighty Switch Force!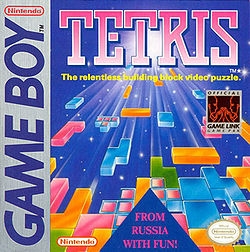 Well this is just the greatest Christmas surprise ever!
Nintendo has announced that the Game Boy version of Tetris is now available on the 3DS eShop. Hardcore Tetris geeks have long claimed that the original is still the best as it eschews later "innovations" to the formula like infinite spin, the hold piece, and other nonsense. The Game Boy version is good, old-fashioned Tetris… like Mom used to make play.
If, for some reason, the release of Tetris doesn't leave you jumping for joy right now, here's what else is new to the Nintendo Download this week:
Mighty Switch Force! (3DS eShop) – Space Hooligans have escaped custody and are wreaking havoc all over Planet Land. HQ calls on cybernetic peace-keeper Patricia Wagon to bring these renegades to justice.
Chronicles of Vampires: Origins (DSiWare) – Discover a secret that has been hidden for centuries in this supernatural Hidden Object Adventure. When Investigative Reporter and Super Sleuth, Linda Hyde, sets out to cover a rare book exhibition, she receives an offer she can't refuse – to search for lost manuscripts on the behalf of a mysterious collector. However, Linda will soon find out, she is not alone in this quest. A secret world of vampires slowly reveals itself…
Doodle Fit (DSiWare) – Doodle Fit challenges players to fit sets of blocks into a given shape. The game features more than 100 different levels with a variety of unique shapes and nearly 550 solutions in total.
Rytmik Retrobits (DSiWare) – Rytmik Retrobits is an application for creating rhythmical and melodic themes and for composing whole songs. Its user interface blends the fast and well-arranged interface of classic drum machines with flexible pattern interface of popular trackers and with modern sound library.
Soccer Up! (WiiWare) – Soccer Up! is a funny soccer game that allows you a total control of any action of your team players: Control the ball, dribble and shoot with effect to confuse the goalkeeper and score a goal!