All Articles:
Mistborn: Birthright

Little Orbit today announced it's product lineup for the 2012 E3 Expo.
First on the list is Young Justice: Legacy, which is a licensed action RPG based on the "Young Justice" television series on Cartoon Network. In the game, players control a squad composed of 12 possible characters from the series in locations all across the DC Comics world of Earth-16.
Next up is Mistborn: Birthright, an RPG based on the Mistborn series created by bestselling fantasy author Brandon Sanderson. The game is set hundreds of years before the first book in the original series, and will put Allomancy in the hands of players as they take control of a young nobleman who must learn to use his newfound abilities to save his family. Mistborn: Birthright is due out in late 2013.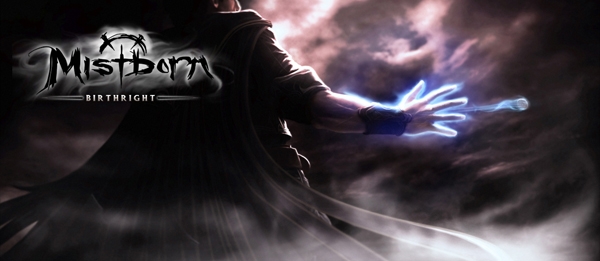 Take note, fantasy junkies; publisher Little Orbit plans to put out an RPG that will serve as a prequel to Brandon Sanderson's best-selling Mistborn series, set several hundred years before the first Mistborn novel. Mistborn: Birthright will even include an original storyline penned by Sanderson himself.
This is not Sanderson's first foray into video games; he recently finished work on Infinity Blade II and an accompanying novella called Infinity Blade: Awakening.
The upcoming RPG is due out in 2013, and will be available on the PS3, Xbox 360, PC, and Mac. The gameplay will feature a unique combat system that includes "Allomancy", an ability familiar to fans of the series that involves using metals to enhance the physical and mental capabilities of the user. For more on the game, you should check out the official website.