Recent Articles:
Mortal Kombat 10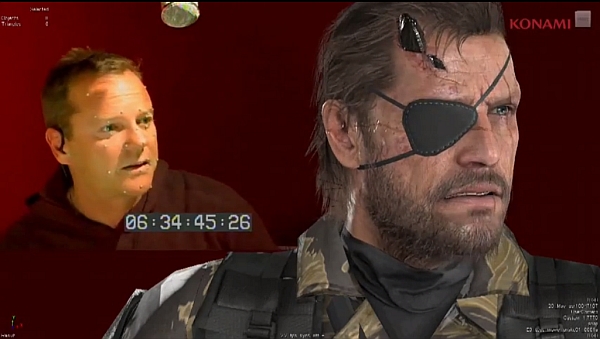 It caused a bit of an Internet brouhaha when Konami confirmed that Kiefer Sutherland would be voicing Snake in Metal Gear Solid V: The Phantom Pain instead of original voice actor David Hayter. But according to Sutherland, he's about to insert himself into another long-running series: NetherRealm's Mortal Kombat saga. Speaking to IGN, the actor compared his work on Phantom Pain to another "huge" game he did recently, the next (and currently unannounced) Mortal Kombat game:
Sutherland said, "I did Mortal Kombat, and that's such a huge game, but it's so not like [MGS5]."

Sutherland's been working on Metal Gear Solid for over a year, but said he completed Mortal Kombat "pretty quickly compared to [MGS5]." He did not specify his role.
Given his work on 24, Sutherland could easily slide into the role of Mortal Kombat's resident supercop, Kurtis Stryker. Or perhaps NetherRealm is looking to put a new spin on a beloved character. Maybe Raiden will exhort the EarthRealm warriors to defeat Shao Kahn "or millions of people will die!" Or possibly they've decided that Scorpion should remind everyone of his hellbound fate ("Dammit!") at every turn. Of course, there's always the possibility that Sutherland will play a new character considering the events of 2011′s Mortal Kombat reboot.
NetherRealm's Ed Boon previously confirmed that development on the next Mortal Kombat game began in 2011.