All Articles:
MotorStorm RC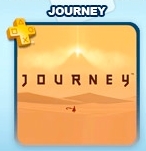 Sony unleashed another packed PlayStation Store update yesterday, but the biggest prize is reserved for PlayStation Plus subscribers. If you plunked down the extra cash to become an elite PS3 owner, you'll receive early access to thatgamecompany's Journey. Sweet!
Us mere mortals merely have to choose between the adorable RC cars of MotorStorm RC (PSN and Vita versions); Zipper's Vita debut, Unit 13; the baseball sim, MLB 12: The Show; and a whole lot more.
Hit the jump for a full rundown of this week's new releases and be sure to visit the PlayStation Blog for details on this week's game add-ons.
And don't forget, MotorStorm RC for the Vita is a free download for a limited time. Double sweet! (more…)