All Articles:
Ms. Splosion Man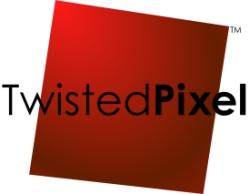 The "Twisted Pixel Games Bundle" (Comic Jumper, Splosion Man, Ms. Splosion Man, and The Maw) was added to the Xbox Live Arcade on April 12 for the low, low price of 800 Microsoft Points ($10). Purchasing all four games separately would run you $45, so it's a fantastic deal for anyone interested in Twisted Pixel's oeuvre. If you still haven't picked it up, today is the last day you can get it at the discounted price.
Tomorrow, May 11, the bundle jumps to 2400 Microsoft Points ($30). That's still a 33% discount compared to buying the games piecemeal, but its not the super, mega, awesome deal that 800 Microsoft Points is. Sadly, if you already own one or more of the games in the bundle, the purchase price won't be adjusted accordingly.
Twisted Pixel's next game, LocoCycle, is expected to be released for the Xbox Live Arcade this Summer.